A double-blind, randomised placebo-controlled trial (RCT) investigating the efficacy and safety of TARGAXAN® 550 mg bd in cirrhotic patients with recurrent HE. 1
Patients with chronic liver disease and with Conn score 0 or 1 were randomised to treatment with either placebo (N=159) or TARGAXAN® 550 mg bd (N=140) for 6 months.*
*91% of patients (n=273) received concomitant lactulose during the study.
Proportion of patients experiencing breakthrough HE episodes
Primary end-point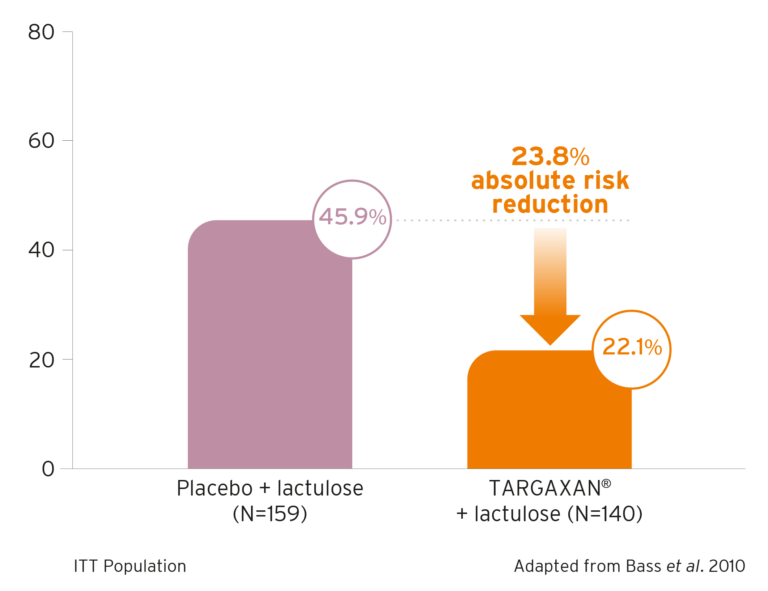 Adapted from Bass et al. 2010ITT Population
There was a significantly reduced relative risk of an episode of HE in the TARGAXAN® 550 mg bd group compared with the placebo group over a 6 month period
Relative risk reduction 58% (calculated from hazard ratio with TARGAXAN®, 0.42; 95% confidence interval [CI], 0.28 to 0.64; p<0.001)

---
There was a significantly reduced relative risk of hospitalisation related to HE in the TARGAXAN® 550 mg bd group compared with the placebo group over a 6 month period
Relative risk reduction 50% (calculated from hazard ratio with TARGAXAN®, 0.50; 95% confidence interval [CI], 0.29 to 0.87; p=0.01)
Proportion of patients experiencing HE-related hospitalisations
Secondary end-point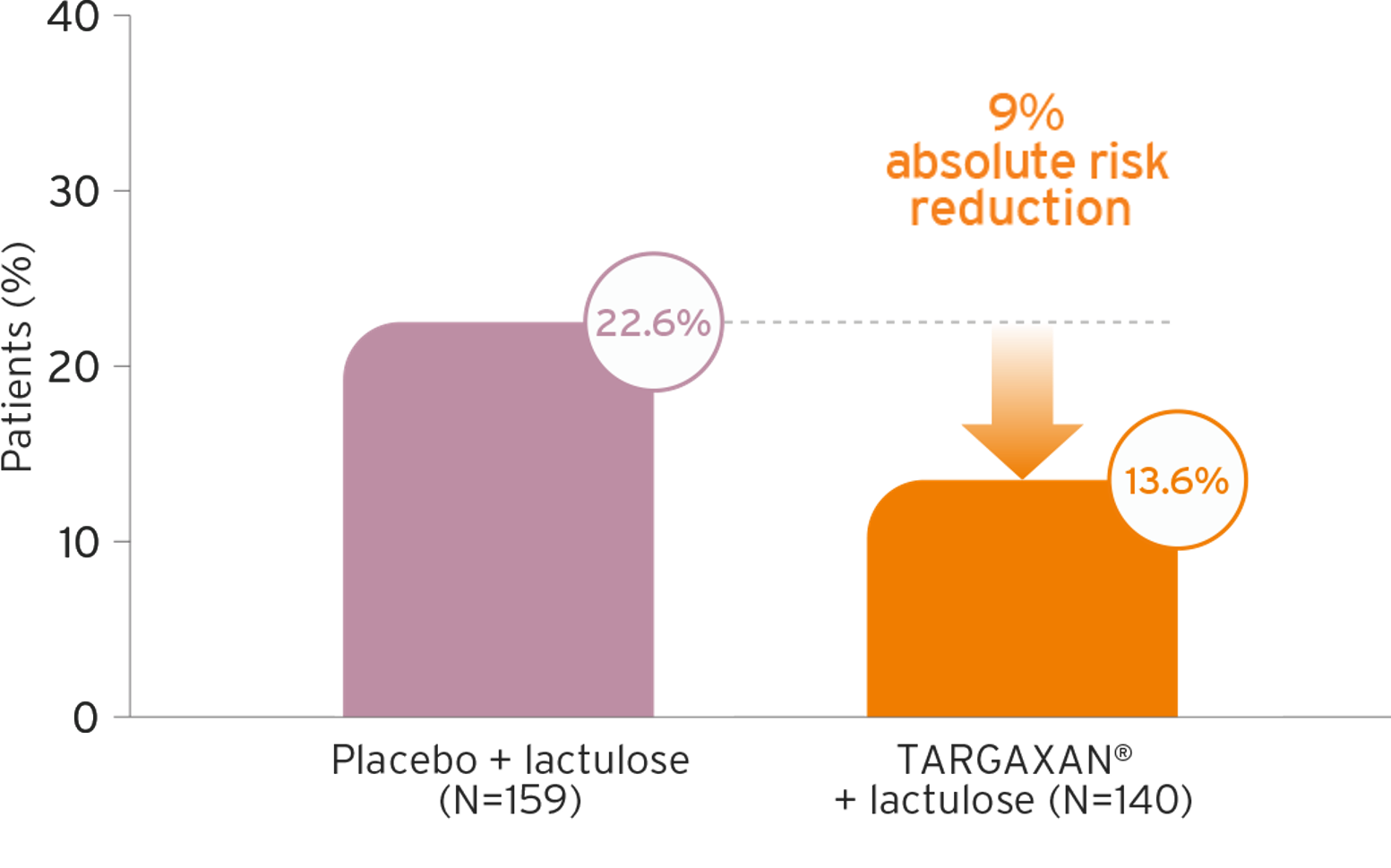 Adapted from Bass et al. 2010ITT Population
---
UKE-HEP-XIF-2000014
 DOP: June 2020