Data from the IMPRESS study 2,3
A retrospective, observational, multicentre study including 145 patients from 11 UK NHS centres. Conducted from Aug 2014 to Jun 2015.
AIM: To compare resource use in the 6 and 12 months before and after rifaximin- α initiation in UK patients with HE.
This study was sponsored by Norgine.
Mean number of emergency department visits
3
All-cause visits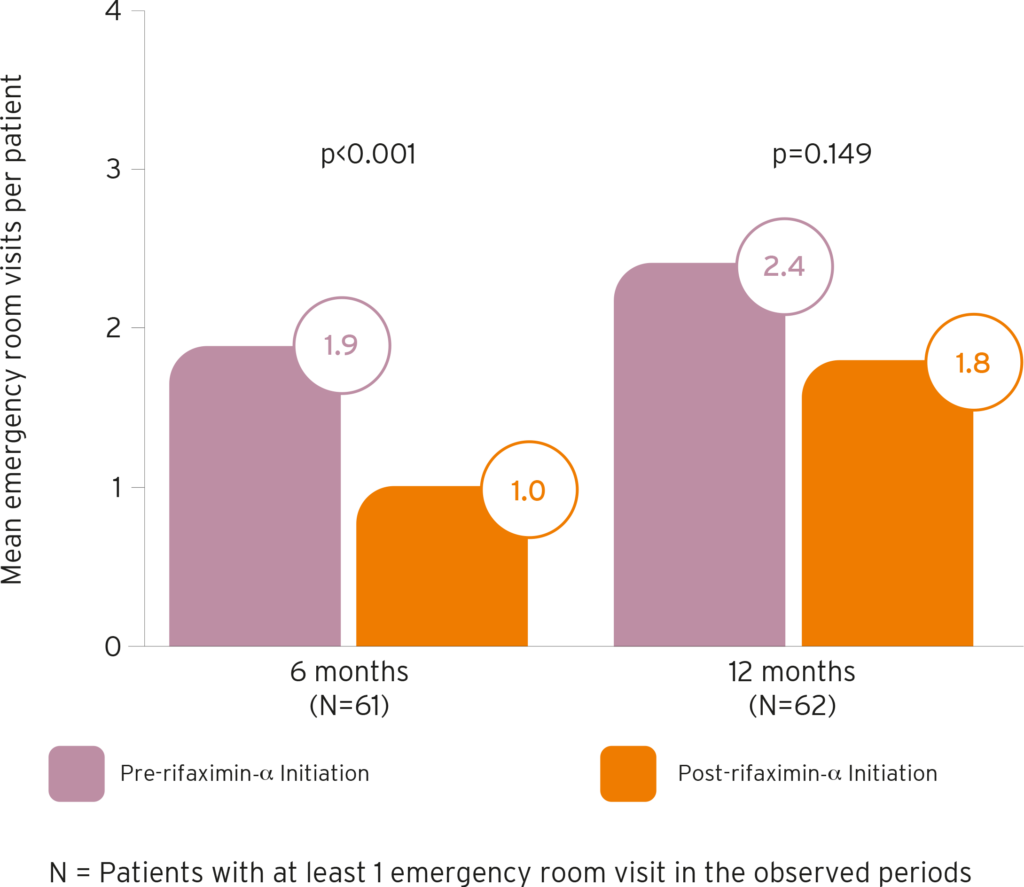 Safety
4% patients (9/145) reported adverse drug reactions(ADRs)
4/9 of these patients had C difficile infection and none discontinued treatment
No serious ADRs were reported
---
UK/XIF5/0719/0523  DOP: October 2019